The days of Apple tablet rumour-mongering may soon be coming to an end—Apple confirmed that it will hold an invitation-only event in San Francisco on Wednesday, January 27 to introduce its "latest creation."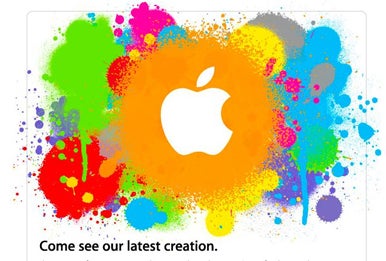 The invitation to the January 27 event, sent out to the media yesterday, doesn't specify what will be announced. But for those who like to read the company's tea leaves, the e-mailed invitation could be telling.
The e-mail reads "Come see our latest creation," with the Apple logo super-imposed on a background of paint splotches. The fact that this latest invitation doesn't reference any existing products will only fuel the speculation that Apple has something new up its sleeve—and that something could be the tablet-based computer of myth.
Apple will hold its event at 10 a.m. PT on January 27 in the Yerba Buena Center for the Arts Theater in San Francisco.